VRAAG OF SNELLE OFFERTEAANVRAAG?
Voor een vraag of snelle offerteaanvraag kunt u het formulier gebruiken.
U kunt ons ook altijd bellen voor een offerte: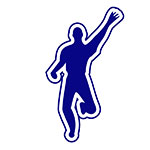 Ocean Cloud Logistics GmbH
Dasshorst 8
D-46499 Hamminkeln
Ocean Cloud Logistics GmbH
Am neuen Sportplatz 2
D-27449 Kutenholz-Mulsum
Central Phone 24/7 Nr:
+49-4762-1848210
E-Mail:
central@oceancloudlogistics.de
Wij vervoeren uw product naar de Benelux-landen, Duitsland, Frankrijk, Denemarken, Oostenrijk, Zwitserland, Spanje, Groot-Brittannië, Noord-Italië, Polen, Tsjechië, Hongarije, Kroatië en Slovenië.