HIGH QUALITY NUTRITION LOGISTICS

Ocean Cloud specializes in the transport of liquid food from door to door.
Our staff is trained according to the highest safety and quality standards, and they operate an up-to-date fleet that is tailored to this specific mode of transport.
With this as our foundation and tons of experience, Ocean Cloud Logistics is proud to offer its 24 hours a day, 7 days a week, 365 days a year "Satisfaction Guaranteed" service
FRUIT JUICES & VEGETABLE JUICES, FROM CONCENTRATE TO FRESH JUICE
The Netherlands and Belgium play an important strategic role in our operation. It is from their ports in Rotterdam, Vlissingen, Ghent and Antwerp that large quantities of fruit juices are transported to producers in Europe. However, we also transport your fresh juice from Southern Europe to wherever you want in Europe! We have been catering for this type of food transport ever since our humble beginnings. Juices require JUICE SAFETY CONTROL with the right equipment to ensure the guaranteed quality of the juice:
Temperature Controlled
Sterile Transportation
Insulated Tanks
GLUCOSE, FRUCTOSE & LIQUID SUGAR
Since the very beginning, Ocean Cloud has been transporting all types of liquid sugar to a wide variety of destinations across Europe. We are well-known in this field and have worked with a number of producers.
This part of the food logistics industry places special demands on transport companies, in order to ensure the high quality of the product while it is being transported from producer to processor.
Ocean Cloud has the right equipment and trained drivers at its disposal to meet your precise transport needs.
CHOCOLATE PRODUCTS, COCOA BUTTERS, MASS, LECITHIN
If you have ever eaten a chocolate bar of a well-known brand, you may actually have already experienced the quality that Ocean Cloud is known for. We transport the essential raw materials for chocolate bars – cocoa and lecithin – from all European countries to producers. Fahrenheit uses temperature-controlled tanks to ensure that your product retains its high quality all the way to its destination. Our tankers are also fitted with special heavy-duty pumps that we can use to unload THICK products ourselves.
WINES & BULK WINES

Have you ordered a shipment of high-quality wine from Spain, Italy or France?
Then Ocean Cloud can certainly be of service to you.
We are present in these countries on a daily basis. We use our specially calibrated litre capacity tankers to transport this highly sensitive product to your desired location.
We can transport up to 3 different types of wine using our multi-chamber food tank trailers.
With our tracking system installed in all our trucks, you are able to see for yourself exactly when the cargo will arrive at your destination. You are therefore able to plan your production processes as efficiently as possible.
VEGETABLE OILS & FATS

Large quantities of vegetable oils and fats are produced globally. These are used, among other things, as raw materials in the food industry. Ocean Cloud plays an important role in transporting vegetable oils and fats from the ports of Rotterdam, Amsterdam and Antwerp to food industry facilities across Europe.
DAIRY

The dairy industry operates at full speed, 365 days a year. When working with dairy products, it almost always means transporting fresh, and therefore sensitive, products. Efficiency in the planning of transportation is very important.
Because we have been transporting dairy products for years, we know exactly what a dairy customer expects of us.
Customised transportation of products:
Raw milk
Pasteurised milk
Cream
Whey permeate
Whey concentrate
and  other  specific  dairy  products
Services summarised
Juices & Sugars

Fruit juices
Vegetable juices
Concentrate
Glucose and Fructose
Oil & Wines

Quality wines
Bulk wines
Vegetable fats
Vegetable oils
Dairy produce

Raw milk
Pasteurised milk
Cream
Whey concentrate and whey permeate
Miscellaneous

Chocolate Products
Cocoa Butter & Mass
Lecithin
Liquinat
Ocean Cloud  means "SATISFACTION GUARANTEED" 24 hours a day, 7 days a week, 365 days a year!
Quality guarantees for the product being shipped.
For you, it is important that your product is delivered to your desired destination with the utmost care and promptness.
For us, it is important that you look back on our services with complete satisfaction and continue to choose Ocean Cloud with the utmost confidence.
On time delivery
Perfect Performance
24/7 Availability
Flexibility
High Quality
Privacy / Customer Protection
Well-trained drivers
Sterile Transportation
Temperature Control
Satisfaction Guaranteed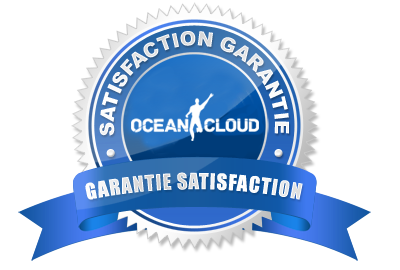 TEMPERATURE CONTROL, STERILE TRANSPORT & ON-TIME DELIVERY